Ford Alloy Wheels
Look and feel different with our range of alloys. All have been designed to complement the looks of whatever Ford you drive. Sleek, purposeful or elegant, the choice is yours. And you can be assured that whatever alloy option you choose, you can trust that they've been manufactured to the highest standards, from the finest materials, and endured long-term testing to keep you safe on the road. Every single alloy is X-ray checked for defects, and further checked to ensure no air from the tyres will be lost through the wheel. And with different styles – machined, silver, white, black, anthracite or chromed – you can be assured that our alloys perform as good as they look.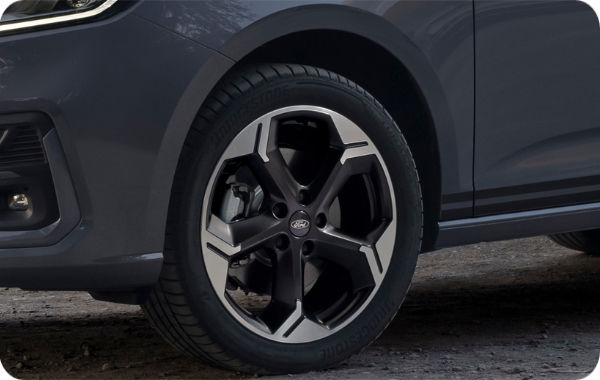 Why choose Ford alloy wheels?
Ford makes alloy wheels for Ford cars, not for anyone else. So, there's no need for us to compromise on design or quality to meet a range of manufacturers' requirements. Instead we can concentrate on designing and manufacturing alloy wheels which perfectly complement the specific model they are designed for.
Built that little bit better
Because our alloy wheels are designed and built for specific Ford models, we know exactly the specification that's required. But we build them to perform even better – going beyond the model's specifications, to provide a reassuring margin on their load-bearing characteristics and safety performance.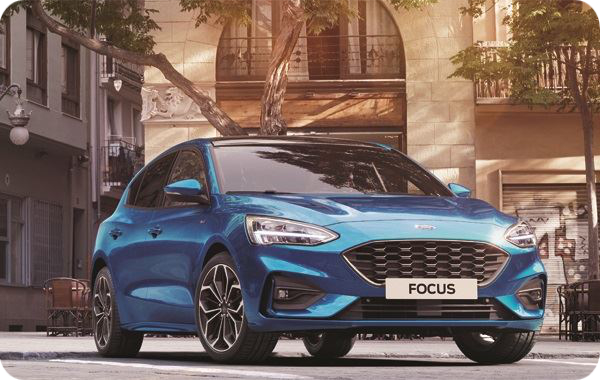 Tested and approved
Ford alloy wheels are tested for durability and strength at every stage of design and development, and most importantly during production. That means you can be sure they meet Ford's premium quality standards and match the manufacturing quality of your Ford vehicle.
Fit and forget
Fitting Ford alloy wheels to your Ford is quick and easy. As the wheels are specifically designed for your Ford there's no modification necessary, whatever the wheel or tyre size. The original Ford centre cap and original wheel fittings are used, and no additional fittings are required. That not only means you save on fitting costs. You also protect your vehicle warranty, which other wheels could invalidate.
Stage 1: Scientific design
For every new Ford alloy wheel, a basic design is created by the Ford design group. The necessary specifications to suit any particular vehicle model are then calculated using advanced and highly accurate scientific and mathematical processes.
Stage 2: Feasibility study
Once the design has been agreed, the engineering department carries out a design and feasibility study for the specific Ford model – even taking into account planned future model developments. All body styles are included in the study to ensure quality standards and road safety requirements are met, whatever the different weight distribution characteristics.
Stage 3: Testing
All wheels delivered to customers are thoroughly static tested including X-raying for dimensions, material faults, leaks, imbalance and impact resistance.
Stage 4: Durability and strength testing
In addition, Ford alloy wheels are subjected to a severe biaxial durability laboratory test, on a machine newly developed specially for this purpose. Simulating real driving conditions, the test equates to 300,000 km of driving, with the wheel pre-damaged to represent extreme events such as driving over kerbs. Different speeds, loads and extreme rough road manoeuvres and cornering are all reproduced with the test, and at least three wheels per wheel design must pass the test before the design is approved for manufacture.
Manufacturers of alloy wheels have to compromise. But you don't have to.